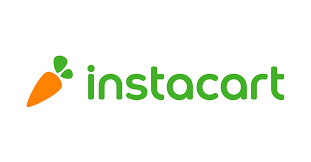 Expand online shopping options with Instacart Integration
Strategic Data Systems integrates a prominent grocery retailer with Instacart to expand market penetration by offering home delivery to its customers.
The Problem
A prominent grocery chain offers shopping services and curbside pickup of orders through its website and mobile application.
The grocery chain wanted to provide additional delivery options and partnered with Instacart to offer at-home delivery. 
Internal development teams were fully allocated to other key initiatives and unable to complete the integration in a timely manner.   They needed a trusted partner to complete the task.
The Goal
Engage an external team focused on Instacart Integration as its primary task.

Concept to delivery in under eight months.

Provide architecture, API specifications, development, and testing of the Instacart solution.

Process thousands of orders daily.
Solution Summary
Strategic Data System's played a significant role in developing the online shopping application that is core to the grocer's curbside delivery. When the grocer wanted to expand its options to include home delivery, the grocer partnered with Instacart to shop and deliver groceries to the customers' homes.
The grocer's IT resources were engaged in other key initiatives, and they struggled to get the necessary traction to integrate Instacart in the desired timeframe. They exclusively engaged Strategic Data Systems to produce a solution.
Strategic Data Systems sent a small team of senior developers who had experience with the online shopping application to San Francisco to meet with the Instacart architects. The SDS developers architected a solution that satisfied the needs of both partners.
Over the next eight months, Strategic Data Systems delivered the architecture, APIs, code, integration testing, documentation, and support in the successful integration of Instacart with the grocer's internal system. The grocer now processes more than 35,000 Instacart orders per day and is fully integrated with Instacart.
#Instacart
#Integration
#Supply Chain
#Retail
#Project Management