Strategic Data Systems has been a valuable part of the Information Technology community in southwest Ohio since 1992.  We take pride in hiring superstar software developers and we value building professional relationships with employees, customers, and the greater IT community.  We work with companies across the country, but focus our efforts in southwest Ohio, northern Kentucky, and southeast Indiana.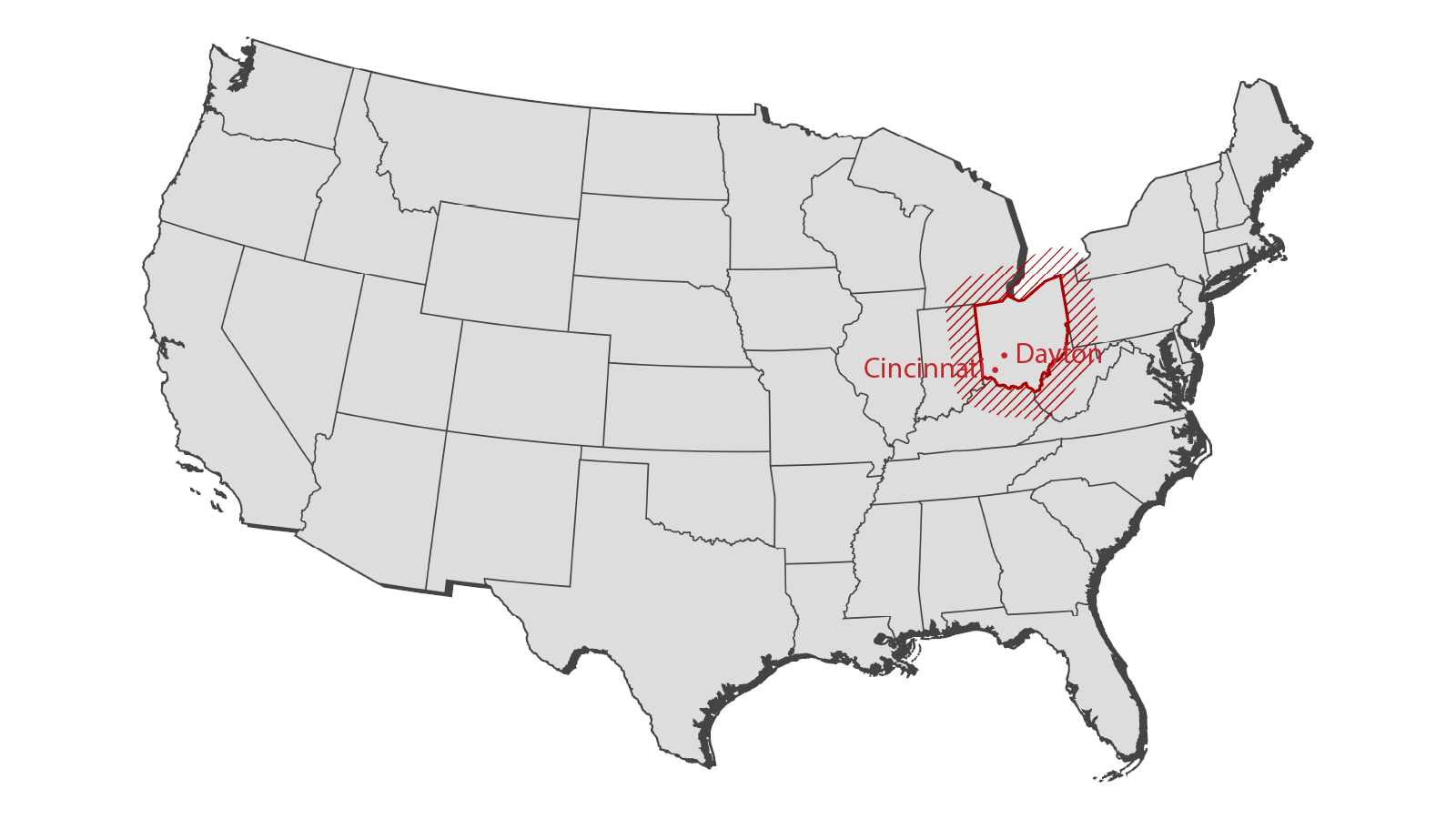 Locations
Strategic Data Systems is located in southwest Ohio and services customers nationwide out of two development centers in Cincinnati and Dayton, Ohio.
Vision
To create exciting new opportunities for businesses of all size through the adoption of affordable, transformational technology.
Mission
We provide our customers with the technical vision and know-how that allows customers to embrace robust and secure technology solutions.  We believe that technology gives our customers a significant advantage in a competitive global market.  We accomplish this through a community of  passionate, skilled technologists who focus on the business value of the solutions we recommend.
Values

Hire the "A-Team" 
Hire individuals who love what they do, as demonstrated by their passion for technology, genuine desire to help customers, and willingness to help teammates improve their abilities.
1 + 1 = 3 
Focus on teamwork!  Teamwork allows individuals to excel beyond their personal capabilities.   Customers have the comfort of knowing there is a team of knowledgable experts to back up every individual they engage.
 Focus on Quality 
Provide quality deliverables to the customer so that it works the first time and every time.   Our measure of success is working software. 
Provide Value with Integrity 
Provide solutions that are of genuine value to customers with personal integrity in every transaction. 
Continuous Learning 
Incentivize our employees to always be learning something new.
Culture 
Provide a friendly culture that encourages teamwork, learning, and community involvement.
Our Leadership Team
The owners founded Strategic Data Sytems in 1992 and began their careers as software developers. They understand both the business and technical side of what it takes to build a software project and believe in surrounding themselves with a strong leadership team that can deliver value to our clients.
SDS has served businesses in many sectors throughout southwest Ohio, northern Kentucky, and eastern Indiana for over 28 years.
Our goal is to hire exceptional talent that allows us to give you the right person, right now or to confidently develop robust software solutions at one of our two project development centers.